Due to construction at Firestone the parking is worse than ever.
There will be offsite parking with shuttle busses to Firestone.  Spectators are being asked to park at Litchfield Middle School, (formerly Perkins Middle School). Located at corner of Hawkins Ave and Mull Ave.   Shuttle busses will be running both days, all day.
Busses carrying wrestling teams are asked to park at First Baptist Church at 1670 Shatto Ave.  We are asking the team busses to drop the team off at Firestone and go directly to First Baptist Church and then pick up the shuttle back to Firestone. Shuttle busses will be running all day, both days.
A third option will be a limited amount of parking at Essex School 1160 Winhurst Dr. with a shuttle bus running less often.
Please car pool whenever possible
___________________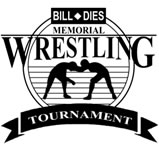 _______________________